DATE: Wednesday, Dec. 6, 2017
TIME: 7:30 p.m.
LOCATION: Baldwin Auditorium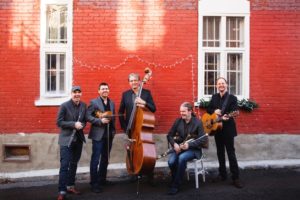 The holiday season will feature "Christmas from Ireland" with music from Lúnasa and guest soloist Ashley Davis for a special integrated holiday program. Named for an ancient Celtic harvest festival in honor of the Irish god Lugh, patron of the arts, Lúnasa is indeed a gathering of some of the top musical talents in Ireland. Its members have helped form the backbone of some of the greatest Irish groups of the decade, and they are known for their innovative and distinctive sound, featuring champion instrumentals and a driving rhythm section. After performing for more than 20 years, Lúnasa has raised the bar on performing traditional Irish music and inspired a generation of new players. Check out www.lunasa.ie for more information about this exciting group.