About the Kohlenberg Lyceum Series
An Enduring Tradition
One of Truman State University's oldest traditions, the Kohlenberg Lyceum Series provides a unique opportunity to experience cultural presentations you would typically expect to find only in a big city.  The Lyceum Series broadens the cultural experience for students and the community by bringing well-known speakers, dance troupes, musicians and other performers from all parts of the world to the Truman campus.
The Early Years
The Series can be traced to a series of speakers sponsored by the Young Men's Christian Association (together with the American School of Osteopathy) during 1899, the first year of John R. Kirk's college presidency. Kirk was vitally interested in broadening the cultural experiences of future teachers and giving students worthwhile activities.The Series continued through 1922-23, with Professor Eugene Violette serving as secretary much of the time. Among the luminaries appearing were former President William Howard Taft, William Jennings Bryan, Helen Keller, sculptor Loredo Taft, and Sir Wilfred T. Grenfell, missionary to the Eskimos.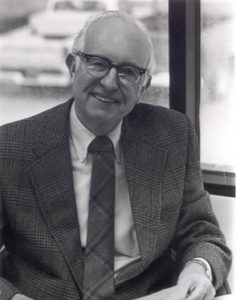 After the 1922-23 season Kirk persuaded the public schools and civic clubs to join the college in a Community Lecture Series, which was followed in 1937 by a Kirksville unit of the nationwide Civic Music Association. University President Walter H. Ryle, newly appointed in 1937 to succeed President Eugene Fair, purchased blanket memberships in the subscription series for all students and faculty to enable them to attend programs by presentation of activity tickets. Soon, however, the World War II victory effort meant curtailing non-essential activities, the Civic Music Association among them.
Following the war, selling sufficient memberships became difficult, and the Association asked President Ryle for help. In 1960 the College took over funding, programming, and operation of the series. Ryle appointed a faculty committee headed by Dr. Gilbert C. Kohlenberg to administer the program under the name "Lyceum Series."
Kohlenberg remained on the committee thereafter, serving as chairman until 1992, when Dr. James Shaddy assumed that position. In 1997, in honor of Kohlenberg's more than 30 years of devoted leadership and service, the series was officially named the Kohlenberg Lyceum Series.
In 1998 the Friends of the Lyceum program was initiated.
Broad Range of Cultural Enrichment
Over the years, the Lyceum has featured a wide variety of excellent programs. The Saint Louis Symphony has given numerous concerts, and actor and art expert Vincent Price's popularity brought him to campus seven times.
It would be impossible to list in a limited space all of the outstanding lecture, drama, music, dance, and entertainment programs. The following will serve to exemplify the quality and breadth of the offerings, bringing back pleasant memories for those privileged to have enjoyed them: Maya Angelou, Hal Holbrook, James Lovell, Golden Dragon Acrobats, State Ballet of Missouri, Lyric Opera of Kansas City, Guthrie Theater, Alvin Ailey American Dance Theater, Pete Fountain, Alexander Haig, Preservation Hall Dixieland Band, Rhonda Vincent and the Rage, and St. Petersburg Ice Ballet.